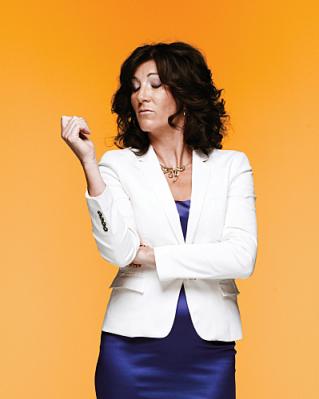 You're a f**king bartender! You have no idea what it feels like to be me.
For a slow episode of Nurse Jackie, "Silly String" culminated in a major fight.
But did the show earn it? While Eddie was never addressed during Kevin and Jackie's confrontation, one has to wonder if he said anything to Kevin about his affair with his wife. If not, Kevin's anger seemed sudden and misplaced.
As viewers, we know that every word he said is deadly accurate... but does Kevin know that? When she's around her family, Jackie doesn't seem nearly as absent and unresponsive as Kevin asserted this week. So she didn't take her daughter directly to the hospital, as Kevin asked? So what?
Jackie is a nurse and O'Hara is a surgeon. They were both around when the accident took place. Granted, Kevin's rage was fueled by a lot more than this single incident, but it didn't warrant a shred of anger in my opinion.
And if it's been building week by week, viewers of the show haven't seen much of it. That's why I must ask again: do you think Eddie let something slip to Kevin about Jackie?
To Read More Click Here.