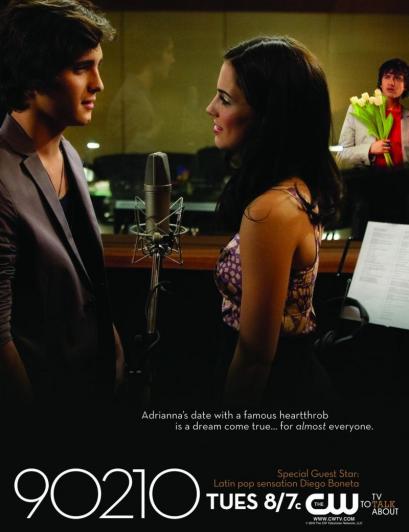 The CW has released a pair of May Sweeps posters for 90210 and each reveals a major spoiler to come over the final season two episodes.
First, we hate to break this to Navid and Adrianna (Nadrianna?) fans, but the couple's seemingly obvious path back to one another is about to hit a major obstacle. A major, handsome obstacle that is - and his name is Javier:
To Read More Click here.