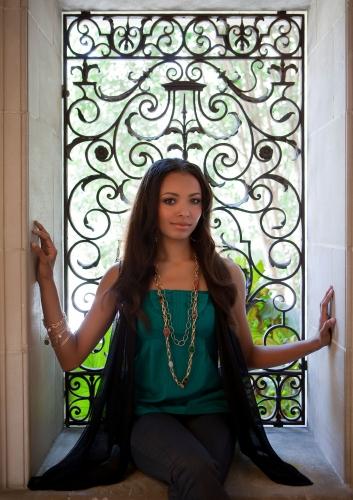 Katherine's return may have been the highlight of the season one finale, but Vampire Diaries viewers should not forget about the transformation of Bonnie.
This character finally embraced her status as a witch and made it very clear to Stefan: don't mess with me. In an exclusive TV Fanatic interview, Katerina Graham talked about what's ahead for Bonnie on season two...
Talk about the concluding scene of "Fool Me Once."
That was a tough scene. They say art imitates life; it's just a little theory. My grandmother had died that week and I had come from the funeral the day before that scene. I was a mess. Literally, it wasn't Elena holding Bonnie, it was Nina holding Kat in that scene. I think that's why it felt so real. Nina was the only person that I told, since I really didn't want to be anywhere except with my mom. It was really tough, but I wanted to bring life to the writing and the heart of work of the cast and crew put it in. I'm glad people see that in it... It completely changed Bonnie and made her realize that if she had just said "no" from the beginning and stood up for herself that her grandmother might have still been alive, and that effects the rest of her choices when it comes to dealing with the vampires. Her resentment for taking away someone even though Damon just wanted Katherine, and it wasn't specifically his fault, it was definite tied to it. If he hadn't of made such a grave demand, everyone would still be alive.
To Read More Click Here.