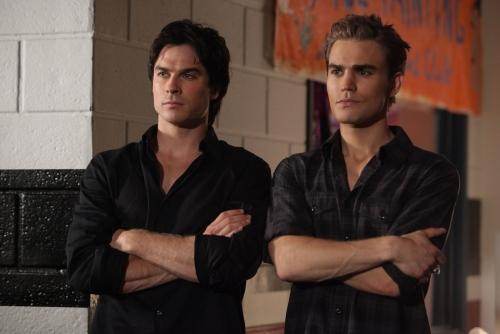 I didn't watch reruns of The Vampire Diaries over the summer, so recently I was questioning whether the show was as good as I had remembered. Last week I finally sat down to watch a rerun and I was all Yes! I LOVE this show, it's so awesome! And it's true. The season 2 premiere airs on September 9 (see promo photos we previously posted and view a trailer) and now the CW has released photos from the second episode, which is set to air on September 16.
This episode may finally put to rest the age old question of who's better at arm wrestling: vampires or werewolves? Also, how cute are Stefan and Damon in the photo below? All stoic with their arms crossed across their chests. I miss this show so much and I can't wait for the premiere.
To Read More Click Here.