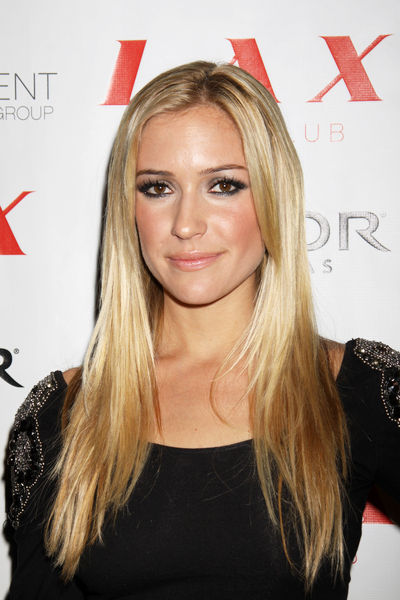 New story has just been brought forth by People that Kristin Cavallari is dating Tal Cooperman, co-owner of the DCMA Collective clothing line, who happens to be Audrina Patridge's then-boyfriend. "It's brand new. They're having a lot of fun enjoying getting to know each other better," reveals a source.
Confirmation is yet to be made by Kristin or Tal, but they reportedly have been spotted enjoying a date night Thursday, November 5 in Los Angeles. It was said that the pair spent their time partying at an ESPN bash, sharing a sushi dinner at Nobu and kissing at West Hollywood hotspot Voyeur. A source who witnessed their togetherness at the hot spot testifies, "They were making out on one of the club's VIP stages after midnight. They were all over each other."
Kristin Cavallari and Audrina Patridge are co-stars in reality TV series "The Hills". They previously were shown in the show having a cat-fight because Kristin dated Audrina's ex-boyfriend Justin Bobby. But the same source affirms that Kristin and Tal's romance is "not for the show," adding "They hit it off and have been hanging out off-camera."
Meanwhile, Audrina recently has confirmed to Us Weekly that despite her on-screen drama with Kristin, they actually get along very well off screen. "At the end of the day, it's a show," said Audrina. "It's entertainment. And you can't take anything serious on that show."