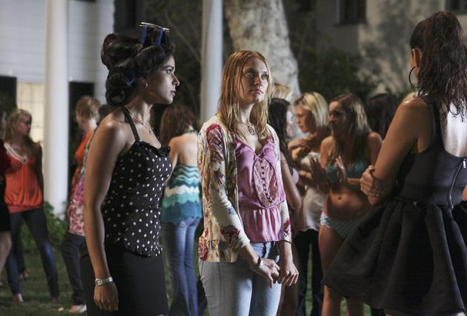 On the other night's episode of Greek, Jordan is feeling lost in life, while the ZBZ girls seek donations from alumni during their founders weekend - hence, the title "Lost and Founders."
This week, Greek delivers another fantastic episode with plenty of ZBZ sisterly drama, romance, and of course plenty of humorous quips from Cappie.
Here's a rundown of our favorite Greek quotes from the hour:
Ashley: This weekend is all about charm, flattery, and shameless butt-kissing.
Cappie: Friends are fun. I think Plato said that... or Elmo.
Jordan: School's not for everyone.
Rusty: Well it should be.
Rebecca: I guess rich people are more comfortable with cheating than hypocrisy.
Cappie: Put your money in your sock, never eat from a cart, and never ever trust anyone like me.