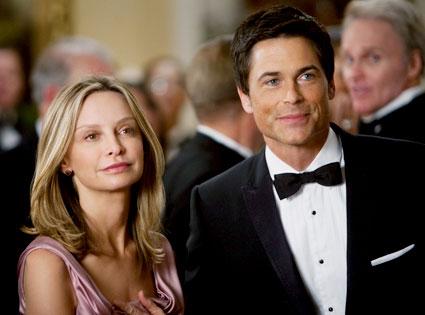 It's a technique numerous other shows have used to press the reset button a bit - the time warp. Same characters, years in the future, with gaps to be filled in later.
Brothers & Sisters won't be making an extreme warp, but the series will move forward 12 months between the May 16 season finale and the Season Five premiere.
Executive producer David Marshall Grant reveals to EW why they're doing it - or most likely doing it, in any case. Excerpts from the show-runner's interview below:
Q: What are the advantages to leaping forward?
Grant: We all know that Rob Lowe is leaving ... [so Kitty] is going to be single next season. It's going to be more of a nod to where we were in the first season with her dating.
When you add the possibility of jumping a year, it could be really good ... at this point the odds are strong that we will do [a jump] or something like that to shake us up.
To Read More Click Here.