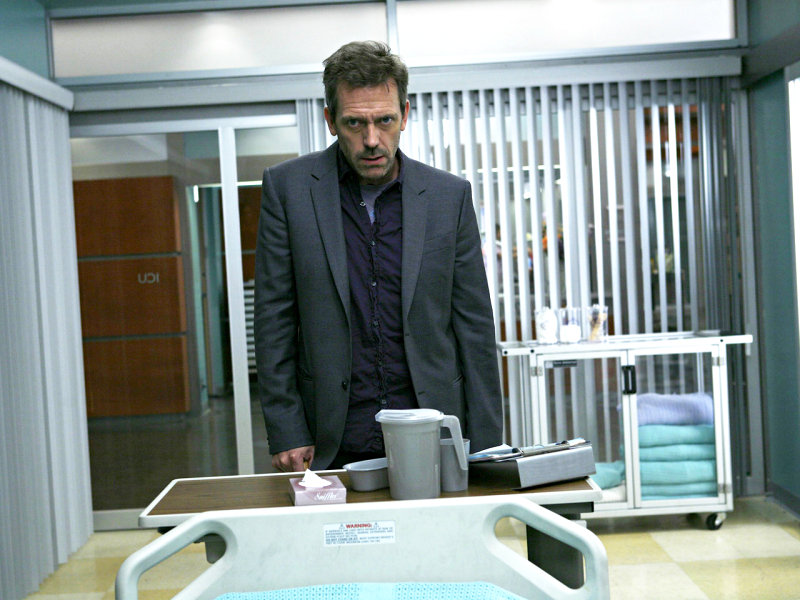 In celebration of the 100th episode of "House M.D." that will air Monday, February 2, FOX have released four new clips in addition to a promo. "The Greater Good" sees the team members questioning their happiness and Thirteen going through a treatment trial that brings her life-threatening reactions.
House and the team take on the case of a woman who collapsed in the middle of a cooking class. When they learn that the patient gave up her career as a highly renowned cancer researcher in order to pursue her own personal happiness, the members of the team question their own happiness (or lack thereof).
Meanwhile, Thirteen begins to suffer serious and life-threatening reactions to her experimental Huntington's Disease clinical drug trial, saying that she cannot visually see. Also, Cuddy retaliates against House and gives him a taste of his own medicine.
For Click Number 1 click here.
For Click Number 2 click here.
For Click Number 3 click here.
For Click Number 4 click here.