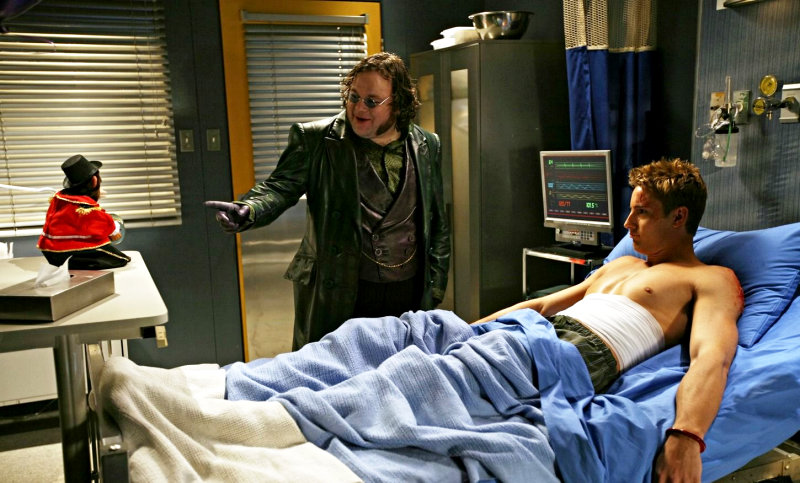 In the newly-released clip of "Smallville", Oliver wakes up in the hospital after the blast at LuthorCorp that nearly kills him and wiped out the entire board members. Clark and Lana come by to visit him and dig deeper on who might be behind the blast and want Oliver dead.
They speculate that Lex is alive and back to hunt them down since Oliver is there to announce the merger of his company and LutherCorp. Although Oliver believes that Lex is responsible for the blast, Clark and Lana learn that the bomber is Winslow Schott, a toymaker and former Queen Industries employee with a grudge against Oliver.
"Requiem" will air February 5. Chris Gauthier ("Eureka") stars as the toymaker aka the new DC villain.
For Preview Click here.