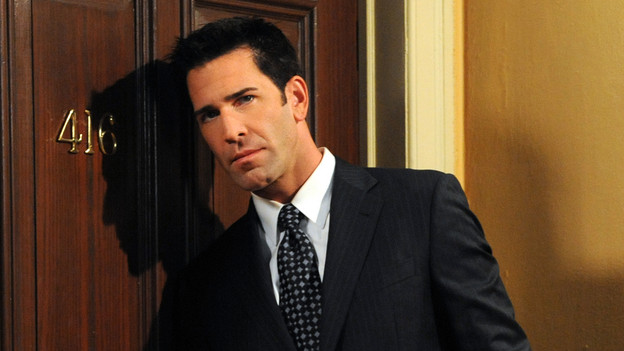 John holds Ford in the interrogation room, refusing him access to a lawyer or contact with anyone until he has given up the goods on Eli. Ford tells John that Eli tried to kill him because of information he was blackmailing him with, and admits that Eli is Bennett Thompson. Starr and Cole find Brody hanging around outside their apartment and deduce that he's been tasked by John to provide protection. Meanwhile, Natalie shows Kelly and Rex the results of her work with Eli's shredded documents: A reconstructed mug shot of Eli, labeled with the name "Bennett Thompson."
Jessica is troubled by Ford's revelation that they did sleep together and talks with Kelly about it. She calls her doctor to see when she can take a paternity test - just as Brody walks in the room.
To Read More Click Here.