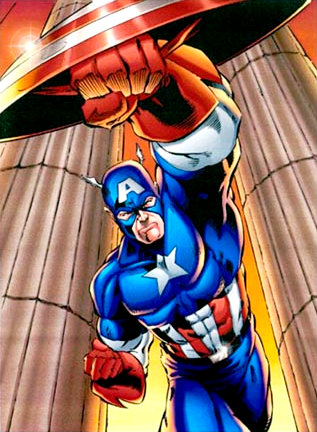 Not much has been unraveled on the development of "The First Avenger: Captain America", but Marvel Comics editor-in-chief Joe Quesada has recently brought a much needed update on the superhero project. During the Q&A session at Big Apple Comic-Con, the 47-year-old uncovered that he has read the initial script.
"I've seen a couple of outlines and an initial screenplay, and it's going to rock everyone's socks off," Quesada shared what he has in mind about the script, as quoted by Comic Book Resources. "It's very unexpected, the kind of movie it is." The comic book editor further insisted that "Captain America" sets up "The Avengers" in "a fantastic way".
"The First Avenger: Captain America" has been said earlier to follow the story of Army officer Steve Rogers. It will serve as the introduction of the superhero character before and during the second World War until he becomes the Avengers' leader. The script is provided by Christopher Markus and Stephen McFeely, the screenwriters for the first "The Chronicles of Narnia: The Lion, The Witch and The Wardrobe" and its sequel.
Many A-list actors have been linked to this iconic character, naming some are Matthew McConaughey, Leonardo DiCaprio and Will Smith. Still, none has been confirmed to be attached to portray the red-white-and-blue-costumed hero. To be produced by Kevin Feige, "Captain America" eyes a July 22, 2011 U.S. release.