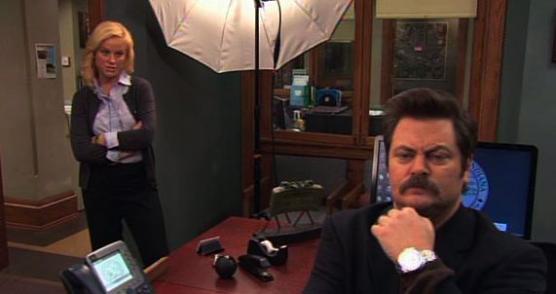 Any episode of Parks and Recreation that gives Ron F'ing Swanson a free reign to be a dick without the audience hating him is pure genius. That's why "Woman of the Year" is one of our favorite Parks episodes yet.
The main storyline involved Ron winning a Woman of the Year award from the IOW and using it as a chance to mess with Leslie and make chauvinistic jokes. The reason they worked so well is that Ron told the audience he was doing it to teach Leslie and lesson.
The jokes didn't drag on too long and our mustacheoed, masculine man got plenty of laughs before he teamed up with Leslie to put those women back in the kitchen and let the real feminists out.
Meanwhile, the side story gave Tom and the rest of the Parks cast (except for Ann, who was absent from the episode) a chance to shine. It was fun to even see poor Jerry and Donna so prevalent in a storyline.
To Read More Click Here