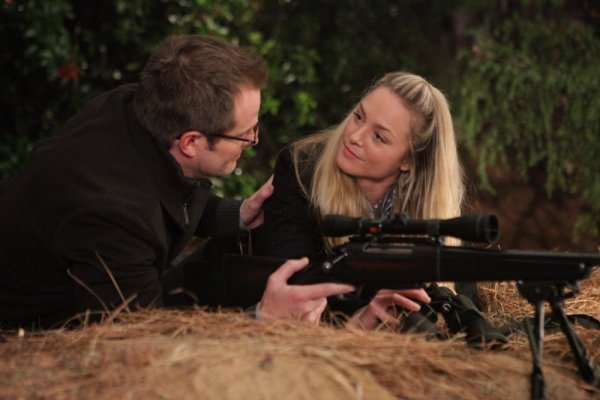 After paying Claire a visit, sharing that awkward kiss with her and deducing that he must rid himself of his powers in order to be human again, Sylar visits the home of Matt Parkman, whose unsuspecting wife welcomes him in, in the Heroes episode "The Art of Deception."
Still afraid of being alone and not being able to connect with anyone, Sylar asks Matt to go inside his head again to purge Sylar of his powers. Just like Claire, Matt, understandably, is reluctant to help considering what happened the last time he went inside Sylar's head. Unfortunately, Matt has no choice but to follow the orders of Sylar, who is holding Matt's wife Janice hostage.
Meanwhile, Peter warns Emma of Samuel's intentions after his grim vision of the future. Claire, on the other hand, goes back to the Carnival where she warns Lydia about her dad Noah, who is cooking up a plan to take down the Samuel with the help of Lauren and Suresh.