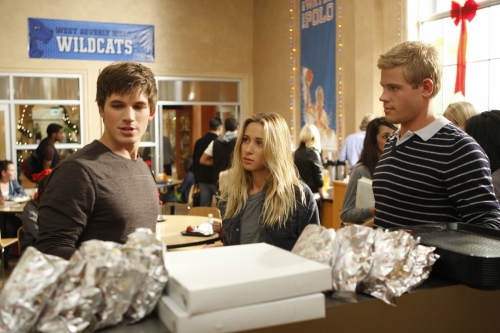 While it seems like 90210 hasn't air a new episode in years, the show has at least revealed some exciting casting news (Diego Boneta!) and some disturbing hook-up possibilities (Liam and Annie?!?) over the last few weeks.
Now, The CW has released a new promo that depicts a couple scenes from the show's spring season.
90210 finally returns on March 9 and, based on the trailer below, upcoming installments will feature:
* Navid calling out Adrianna for her promiscuous ways.
* Naomi taking down Ivy... literally.
* Silver shoving her tongue down Teddy's throat.
As you count down the days until this show returns, and review a few 90210 spoilers to see what's ahead, check out the official preview below: