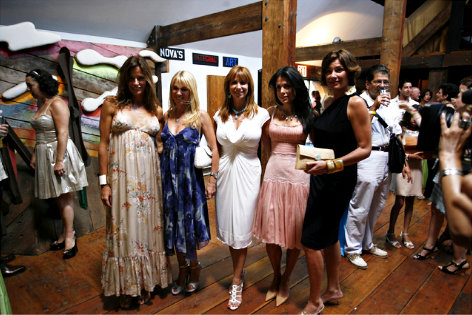 Kelly and Bethenny clearly won't be friends anytime soon, or later. Another round of fight between the two socialites will occur on "The Real Housewives of New York City" tonight, April 28 when they both showed up for a charity meeting at Jill's place.
Also in the episode, Ramona divulges an embarrassing problem to her plastic surgeon, and looks to her for help. And when the Van Kempens bring their kids to Jill's store, Zarin Fabrics, the boys end up tearing the place apart.
Jill has just had an interview with E! Online, saying that Kelly and Bethenny will never make it up. "They're not friends," Jill said. "They never were. They never will be. They're sophisticated girls, so they'll be polite to each other when they see each other at Bravo events. They're not going to pull each others' hair out, but there's definitely ice cubes in the room."
With that statement, Jill is suggesting Kelly to withdraw from the Bravo TV show. "I don't think she should be on the show," she said. "It's not that I think we should throw anybody off, it's just that I think if I were her, I would not do the show again. I would go back to anonymity and spend the next year trying to repair my reputation. What's more important to her: her reputation or fame?"