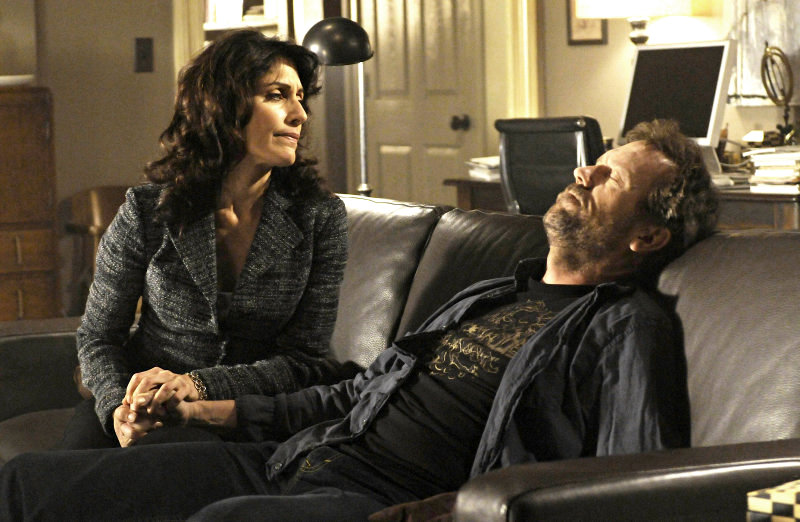 This could be the beginning of the anticipated House-Cuddy sex at the end of the season finale. The May 4 preview of "House M.D." reveals a kiss between the two with Cuddy asking "You want to kiss me, don't you?" and House answering "I always want to kiss you".
Meanwhile, House and the team take on the case of a ballerina (guest star Jamie Tisdale) whose lungs collapse in the middle of a performance. When the treatment causes her skin to fall off, the dancer faces not only the prospect of never dancing again but also of dying an agonizing death. The team must use their imaginations to carefully choreograph ways to test and treat her delicate body without killing her.
House continues to suffer from a severe lack of sleep and is still haunted by Amber (guest star Anne Dudek). While enlisting Wilson's help to diagnose himself, he is willing to do the unthinkable to make his visions stop.
Earlier this month, exec producers Katie Jacobs and David Shore confirmed to EW that there will be a Huddy sex "by the end of the season".