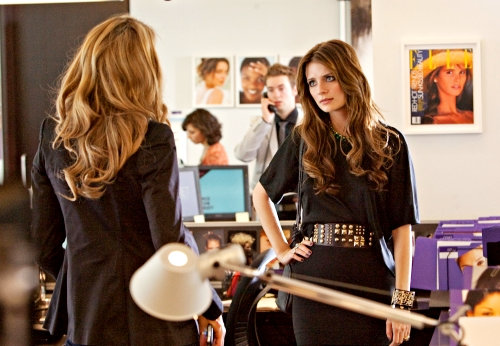 Mischa Barton is definitely back on track to film "The Beautiful Life: TBL". The CW has just released a proof, posting a picture of her filming a scene with Elle MacPherson. Her character is a troubled model named Sonja who is struggling to survive in the constantly moving fashion world. MacPherson, meanwhile, is an owner of a top agency model.
The production of "TBL" was kicked off on Friday, July 31. Mischa, who was hospitalized for unknown reason, was already in Manhattan days prior to film her part. Her co-star Sara Paxton said, "We had our first read-through (Wednesday) and we're all so very excited to have her back. She's such a great girl."
Mischa herself offered no comment on the reason of her hospitalization. She, nevertheless, told OK! Magazine, "I'm feeling great! I'm really happy" on Sunday, August 2. She also spilled that the filming for "TBL" is "going really well."
"The Beautiful Life" premieres September 16. There is another pic released that features the main cast.