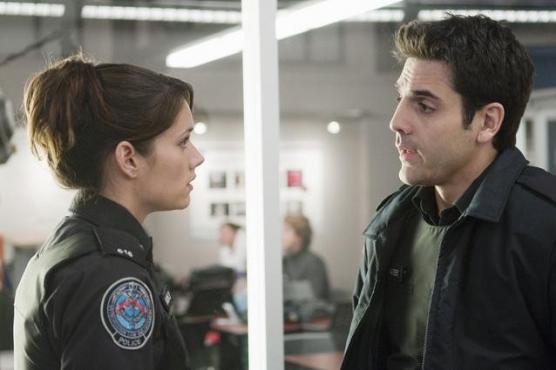 Give Rookie Blue credit: it knows what it is.
The show typically treads in cliches and stereotypes; it doesn't delve too deeply into its characters; and it wraps up every issue (with the exception of Andy/Sam) with a pretty, basic bow by the end of every hour.
This isn't meant as a criticism. Rookie Blue a light, easily watchable summer program. But imagine if the series actually took a risk on this week's episode, "To Serve or Protect." Imagine if Andy's father actually did commit that murder.
To Read More Click Here.