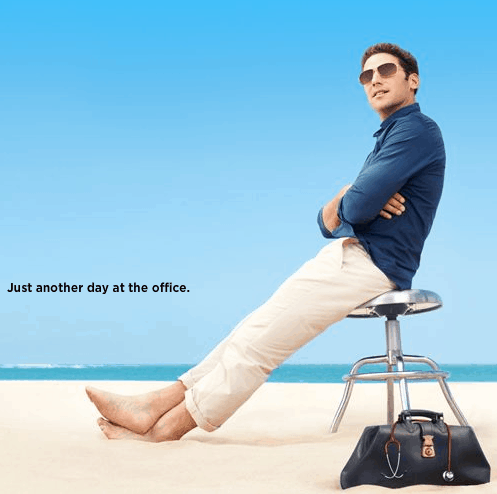 Royal Pains is not exactly the greatest title ever, in my opinion. It sounds more like an E! reality show about misbehaving heirs or something like that. In fact, the title is the only reason I didn't watch the first season of cable's best performing freshman series ever. However, after watching the season two premiere, "Spasticity," I found the series to be anything but trite, like its title, and was a fairly enjoyable romp.
Of course, going into the episode, I was a little worried that I would be completely lost. However, everything that the "Previously on Royal Pains" segment didn't clear up, I was able to deduce for myself. It's not the best way to watch a show, but Royal Pains was predictably easy to follow, and quite a lot of fun, too. By the end of the episode, I felt that I didn't really have to watch the first season to be caught up. The ratings had indicated that the show was viewer-friendly (it's one of the few shows in history that experienced a viewership increase from week two to week three), and the ratings don't lie.
To Read More Click Here.