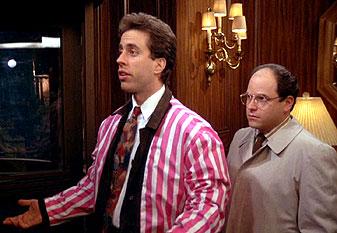 Before Seinfeld was in the news for little more than calling Lady Gaga a jerk, he was the co-creator and star of one of the most critically-acclaimed and popular sitcoms. Now he calls out ridiculous pop stars. How the mighty have fallen.
But there's no need to forget Seinfeld for what made him famous. Ridiculous amounts of TBS reruns and TV Fanatic's collection of Seinfeld quotes should keep you more than busy laughing.
Without further ado, we present to your our favorite quotes from the sophomore season:
To Read More Click Here.