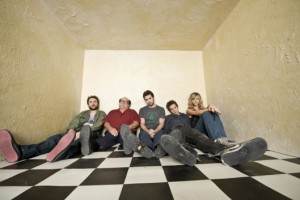 Only the men of the gang would be so enamored with such a crappy boat. It's beyond crappy, in fact. It looks like a death trap. What better a vessel for the gang to begin their boat culture lifestyle?
After making a hefty sum of money from Dick Towel sales, the gang decides to buy a boat so that they can be a part of boat culture. The problem, as any faithful viewer would know, is that the five work terribly together. They're a patronizing, conniving bunch.
Don Swayze (brother of Patrick) makes a small cameo as a shady fellow hosting a boat party complete with prostitutes and a diabetic amputee. I thought that his role would be larger, but it was funny nonetheless. It reminded me a lot of Roddy Piper as Da Maniac in the wrestling episode of season five. He looked gruff, dirty and probably smelled like cigarettes and beer.
To Read More Click Here.