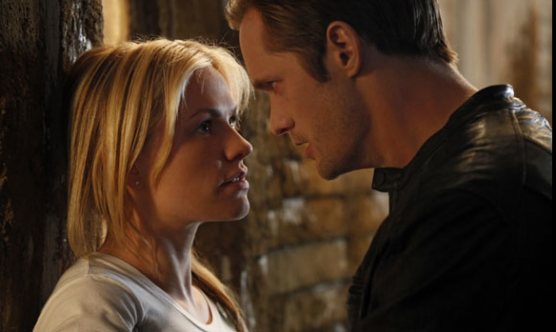 Blood, gore, violence, action, sex... love?!?
True Blood throws an awful lot (of awesomeness) at viewers each week, but romance isn't typically on the menu. Based on recent quotes and upcoming episode descriptions, however, that may soon change.
For example, asked about Lafayette's attraction to his mother's nurse, Nelsan Ellis said: "This character, Jesus, he's been with for about two weeks. That's a lifetime for Lafayette, and he has deep, deep feelings for Jesus."
Moreover, HBO has released the following outlines for episodes in July and they reveal a lot about various relationships and events to come. Be warned: major True Blood spoilers ahead!
7/11/10: "9 Crimes"
Sookie joins Alcide at a raucous engagement party for Debbie Pelt, his former fiancée; Eric is given a deadline to locate Bill; Andy gets a promotion and draws Jason's attention; Franklin takes Tara on a road trip; Arlene is irked by Jessica's arrival at Merlotte's; Sam brokers a deal with Tommy and his parents, Melinda and Joe Lee; Bill "procures" dinner for Russell and Lorena.
To Read More Click Here.