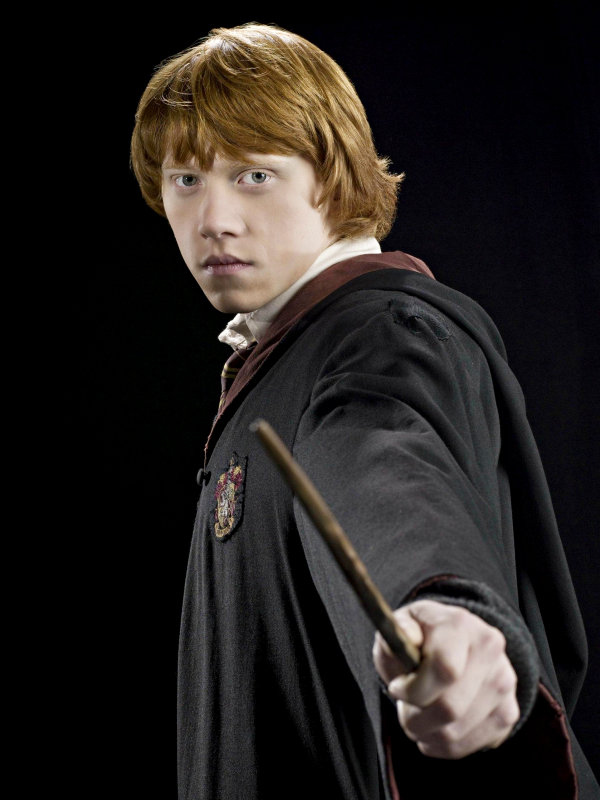 Rupert Grint, Daniel Radcliffe and their co-stars have been busy filming "Harry Potter and the Deathly Hallows", which is divided into two parts. Speaking to Sky News, the depicter of Ron Weasley admitted that shooting the last two films at once "is getting quite confusing." He then explained, "We're kind of mixing them together, and because I've got longer hair in the second part I do lose track."
As for Daniel Radcliffe, he believed the upcoming two movies will be different because most of the scenes are not set at the fictional school of magic as what happened in the previous films. "This is gonna have a very different feel to it," the 20-year-old actor claimed. "We barely spend any time at Hogwarts. I've been here for eight months and I've not filmed a single scene in the great hall, which is unheard of. I'm quite excited."
Previously, Radcliffe has shared that the last phase of the "Deathly Hallows" production will take place after Christmas holiday. "It'll be funny after Christmas because after Christmas then we really are on the home stretch then...and it will be strange," the British star said. "It will be very, very odd, and very sad. But, equally, it'll be very exciting to not to have to say to people 'Sorry, I won't be available for another four years.' I am excited about it."
Based on J.K. Rowling's last "Harry Potter" novel, "Harry Potter and the Deathly Hallows" will be made into two movies. "Harry Potter and the Deathly Hallows: Part I" is due for November 19, 2010 release in both U.S. and U.K., whereas "Harry Potter and the Deathly Hallows: Part II" is slated to be premiered on July 15, 2011. Daniel Radcliffe and Rupert Grint's on-screen best friend Hermione Granger will still be portrayed by Emma Watson.