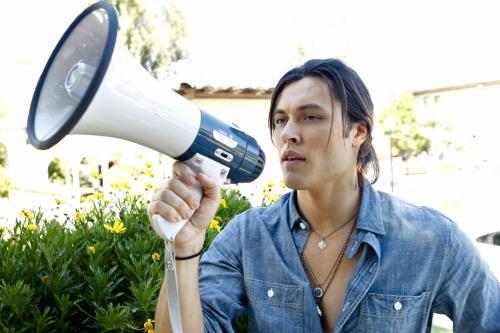 90210 fans met Blair Redford on the third season premiere.
Now, in an exclusive interview with TV Fanatic, the actor who plays Ivy's long-time pal Oscar opens up about his character and what's ahead for him on this CW drama...
Tell us about Oscar.
He's a very manipulative type of guy, but he does everything in a charming way, so it's kind of hard not to like him. One of his main weapons is his charm, so he does stir up some trouble, especially between Ivy and Dixon, and having to do with their relationships, and then potentially even Ivy and her mother. Very deceiving. He's always several steps ahead of everyone around him; he's a pretty smart guy. He moves people around like chess pieces without them knowing it.
To Read More Click Here.