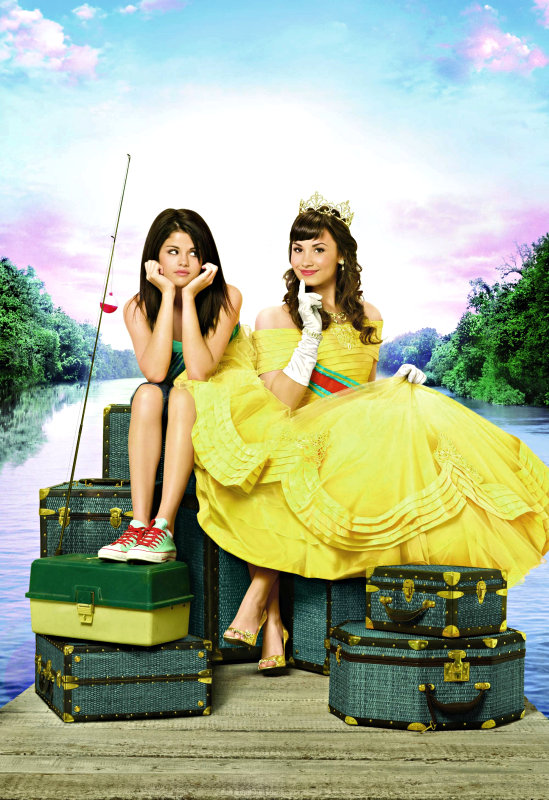 A closer look into the upcoming Disney Channel original production, "Princess Protection Program" is available via three clips. Demi Lovato stars as Princess Rosalina who is threatened by an evil dictator bent on taking control of her country. She is then whisked away and placed into the Princess Protection Program.
Mason, an agent with the program, hides Princess Rosalina in his own home where, with the help of his daughter Carter (Selena Gomez), she adopts the cover of an ordinary teen named Rosie. The two form a close bond as Carter helps Rosie transform into a normal teenager and Rosie shows Carter how to find the princess within herself.
In the first clip, Carter shows Rosie how to blend with the normal kids, including the 'proper' way of eating hamburgers. The second clip shows Ed introducing himself to Rosie and Carter's attempt to disguise Rosie's identity. The third clip meanwhile introduces Rosie to the PPP (Princess Protection Program).
The TV movie is scheduled to premiere on Disney Channel in June. On filming together, Selena and Demi said during DCOM Extra, "Our friendship in the movie is nothing like our friendship in real life." Selena added, "It's been like a dream come true. We did work together when we were younger, but then, we're best friends and we spend every second with each other. So, to be able to work with each other (again) was definitely one of our dreams."