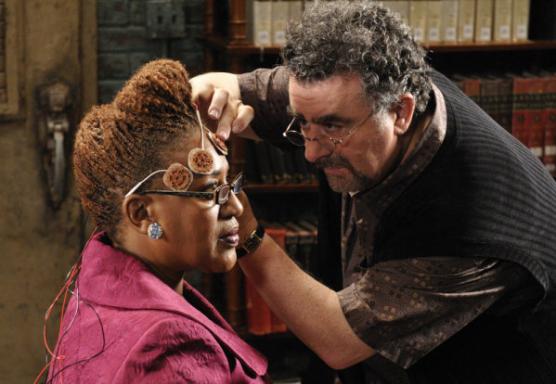 We have seen some dramatic twist and turns on this season of Warehouse 13.
The first part of the season finale, "Buried," was no exception. It took the concept of surprising developments to an extreme and I loved every minute of it.
I feel like I am on a merry-go-round when it comes to H.G. Wells. A very well-written merry-go-round. When we started she was a bad guy. Then, she wanted to disprove this classification. Then, she was reinstated as an agent. Now, she is somewhere between all of those, as she zapped Myka and Pete and clearly stole something from Warehouse 2.
However, before you pass judgment on my new heartthrob Helena, allow me to point out a few facts:
To Read More Click Here.