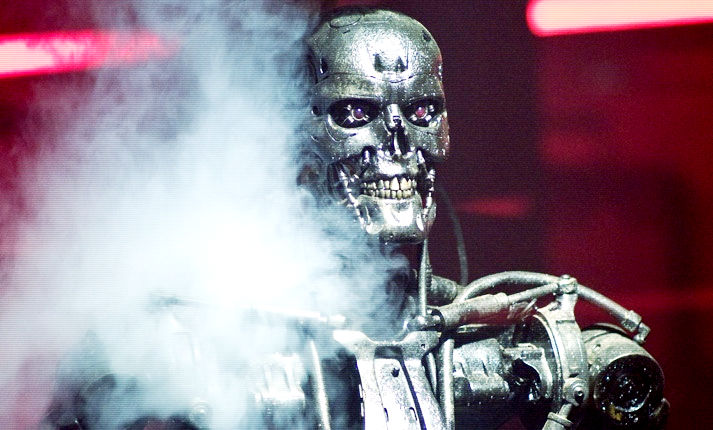 Following the outing of new "Terminator Salvation" poster, International distributor Columbia Pictures have brought forth a slew of new promotional photos for the highly anticipated action thriller via Slash Film. Fourteen in all, the fresh images give more on some of the resistance members as well as the terminator factory.
While previous photos mostly focused on revealing Christian Bale's John Connor and Sam Worthington's Marcus Wright, these new pictures share a closer look at characters played by Moon Bloodgood, Common, Anton Yelchin and Jadagrace. Still, they also exhibit several stills of Bale in-action and of a terminator in-the-making.
Set in post-apocalyptic 2018, "Terminator Salvation" is the fourth feature film installment in the "Terminator" franchise. It follows a stranger whose past could not be justified, Marcus Wright, as he joins John Connor, the man whose fate is to lead the resistance against Skynet and its army of Terminators.
Starring Christian Bale and Sam Worthington, it features also the likes of Moon Bloodgood, Common, Anton Yelchin, Bryce Dallas Howard and Helena Bonham Carter among the cast. The Warner Bros. movie is slated to be released in the U.S. on May 21.