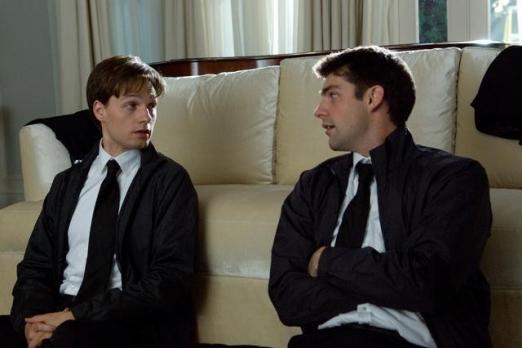 Typically, Rookie Blue offers up various cliches throughout an episode. It's not exactly the most creative show on television.
But "Broad Daylight" took a different, unoriginal tact: it tread in stereotypes for an entire hour.
The episode started with the late-night, post-coital sneak out. Then, it moved on to the scared groom. The intimidating father-in-law. The easy flight attendants. The single friend lying about his sex life. The single mother trying to juggle her job and her child. The rival son and step-father.
It really felt like the episode could have been written in three minutes, as there was no attempt to create a layered storyline or character. It was all shallow, all obvious, on-the-surface drama. Take Diaz, for example.
To Read More Click Here.