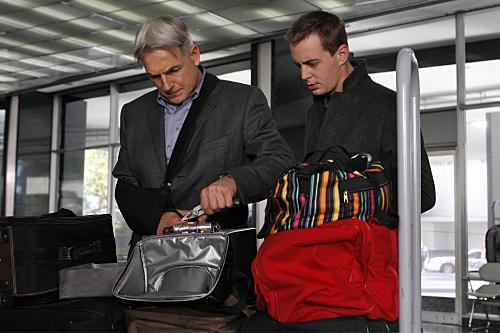 Last night's NCIS investigation had the agents barking up the wrong tree almost the whole time. A dirty bomb was indeed in play, as advertised, but not for the reasons we expected.
The episode title hinted at a multi-layered plot, something NCIS pulls off so well. Check out our episode recap for the basic plot details. Now, here's our review of "Masquerade" ...
There's so much going on in each episode that it's hard to believe it hardly ever feels forced, cliched or tied together too quickly. This show is extremely well-written. Period.
As the team investigates the death of Lance Corporal Ramon Vega after his car explodes in a police chase, they uncover traces of cobalt-60, a radioactive, dirty bomb component.
The backdrop, which involves Director Vance, is that the U.S. Senate is about to vote on a defense bill authorizing billions in contracts. Vance complains about the outsourcing.
To Read More Click Here