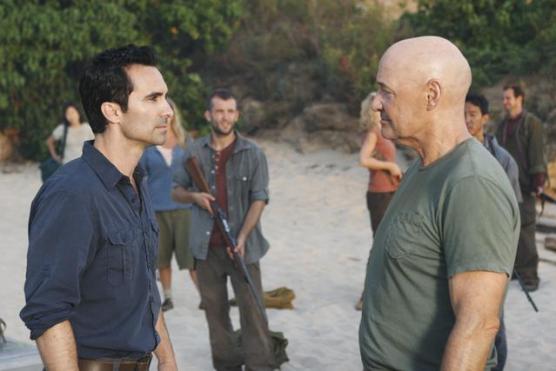 Warning: the following interview with producers Carlton Cuse and Damon Lindelof focus on the new narrative structure introduced on last night's Lost season premiere.
If you haven't watched it... drop everything you are doing and fire up that DVR and/or read through our thorough review of "LA X" right this very instant! The episode is a doozy.
The following interview with Cuse and Lindelof focuses on what was likely the most controversial aspect of the premiere: it's new narrative structure, which we've dubbed as "flash parallels."
But were the scenes on flight 815 parallels? A rebooted timeline? We'll have to keep watching to find out for sure, but here's a summary of what the producers told Entertainment Weekly on the subject...
To Read More Click Here.