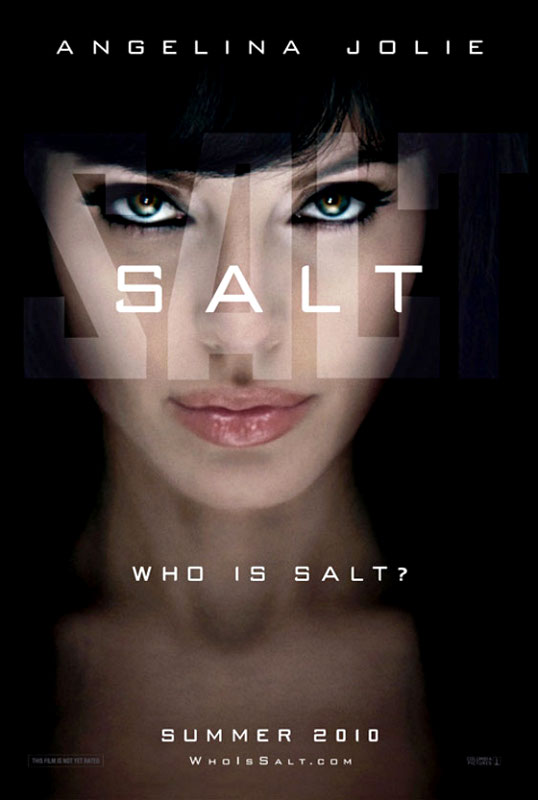 Two weeks after the trailer was released, "Salt" unveils a new artwork as the promotional poster via Joblo. Unlike the first one that has Angelina Jolie in the middle of a crowd, this one gives a close shot to the actress with the tag "Who is Salt?". The catchphrase is actually also the address to the official site of the movie.
In the film, Jolie plays Evelyn Salt, a CIA officer who is accused as a Russian sleeper spy. She eludes capture by superiors who are convinced she is out to assassinate the president. While trying to reunite with her family, she struggles to prove someone else is the traitor.
Originally, Salt is supposed to be a male character but since Tom Cruise who was originally attached to the role was afraid that the character is too similar to his "Mission: Impossible" role, director Phillip Noyce decided to reverse the gender. "So over many months, we tried to twist and turn the story to differentiate the character of Edwin Salt from Ethan Hunt. But, you know, he had a valid point," Noyce recalled.
Starring also Liev Schreiber and Chiwetel Ejiofor, "Salt" will be released in U.S. theaters on July 23, 2010.