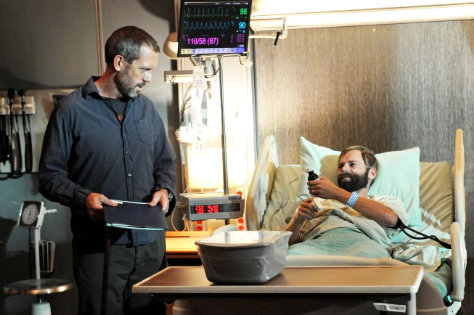 Burnt with the intention to break Cuddy and Lucas, House gets the statement from Cuddy that there could be nothing between her and House. Next week on "House M.D.", House is not only punched at heart but literally on his face, courtesy of Chase.
Meanwhile on the medical side, House and the team take on the case of James Sidas, an exceptionally brilliant physicist and author who traded his successful career for a job as a courier. For the ailing patient, intelligence is a miserable burden that has prompted depression and addiction, and this, coupled with his myriad unusual symptoms, nearly stumps the team.
"Ignorance is Bliss" airs Monday, November 23.
On another news, story is developing on Cameron being written off the show. Jennifer Morrison just told EW that she finds "the entire situation sort of confusing". However, Cameron has not been officially extracted from the show, and that Morrison said she has been paid for the remainder of the season.