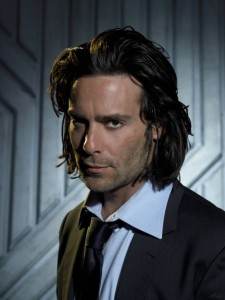 As previously announced, James Callis is coming to FlashForward in a "big role."
Now, in an interview with Zap2It, Sonya Walger (Olivia Benford) also describes the character Callis plays as a "strange guy." She also goes into detail about a plot development to come:
"[Olivia]'s roped into the FBI, she starts helping them with the investigation," Walger said. "Then she meets a strange guy who knows an awful lot about her future. There's this man who's had multiple flashforwards. So he becomes a big part of unlocking what's happened, both in global terms and in terms of Olivia."
To Read More Click Here.