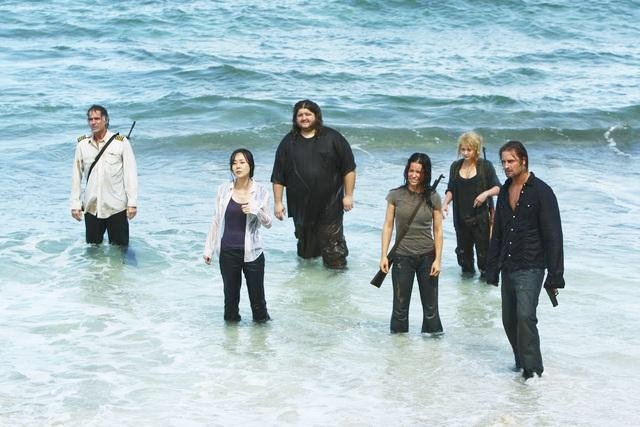 "Lost" apparently will stop having episodes that focus on one central character starting next week. The preview of "The Last Recruit" shows a mix of Locke, Jacob, Jack, Claire, Hurley and others with little information about the plot. But it looks like Sayid is having another confrontation with Desmond that involves a gun.
The title itself is most likely the reference of two sides organized by Smocke and Jacob. The official synopsis from ABC said, "Alliances are forged and broken as the Locke and Jack camps merge". The casting call for the episode might shed a bit about what will happen in the episode. The show was looking for an EMT and a surgeon. Both of these medical experts are skillful, compassionate and like helping people.
"The Last Recruit" airs on April 20. "Lost" will air one more new episode on April 27 before taking a one-week hiatus and re-run the Richard-centric episode.