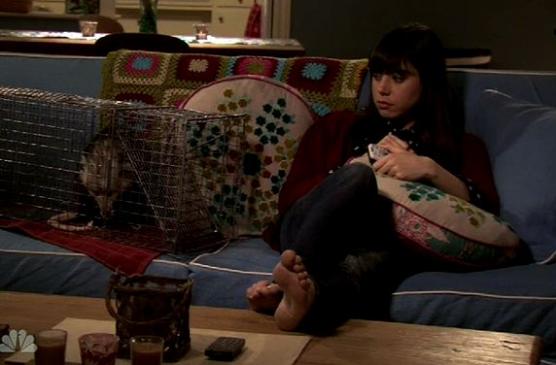 Leslie Knope may be no closer to becoming President or wearing her beautiful blue hat after this week, but at least Leslie proved she could hold her ground against the wrongful death of a possum.
When Leslie was tasked with capturing "The Possum," better known as Fairway Frank, we were at first confused why she'd take along everyone's favorite shoe shiner, but soon Andy proved the most valuable member of the team when he thought to himself, "don't think."
We loved everything about the silly possum plot line from Tom becoming obsessed with golf... clothes to April sitting on the couch watching television with the possum asking him if he knew the meerkats.
In the B story, our unhealthy obsession with Ron Swanson only continues to grow as we learned he's an amazing carpenter that can build a canoe like no either, even if he does violate a few codes along the way.
To Read More Click here.