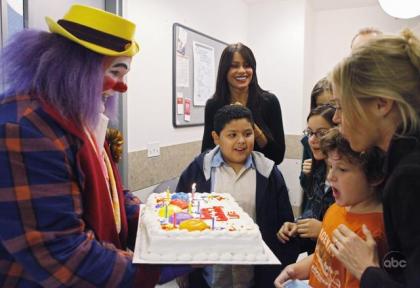 As much as we were looking forward to a Thanksgiving episode of Modern Family, we ended up being just like Luke: very happy for a big birthday bash for the guy.
Fizbo Brings the Cake
The episode started off with a seemingly cheesy use in medias res (yeah, we looked it up) to tell the story of Luke's birthday, but like everything else Modern Family, you have to trust in these writers.
The device was actually perfectly chosen because it left you in guessing which of the multiple, horrendously unsafe objects would cause Luke's injury. Then, of course, it had to ironically be the safest, Claire's arts and crafts table. Brilliantly done.
Overall, "Fizbo" was an amazing episode with Cameron's title clown leading the laughs. Really though, the entire Modern Family cast is so amazing that every single character was utilized and funny. An impressive feat with an ensemble cast of this size.
To Read More Click Here.