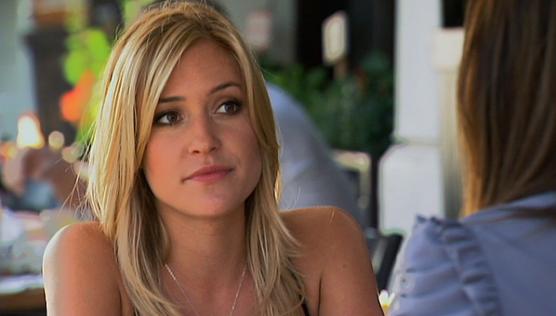 Tuesday night, The Hills continued to limp toward the finish line of what has been a storybook run ... a storybook that should have ended a few chapters ago, unfortunately.
Think about it. Spencer and Heidi got married. Lauren didn't want to be on it anymore. That was your finale right there, MTV. Last summer. Not the shell that remains now.
Instead of a guilty pleasure, now we're left feeling guilty about wasting a half hour of our lives watching the same, boring stories only with new people no one cares about.
Case in point? McKaela Line. The supposedly "innocent" beauty from out of town has been a focal point of recent episodes, dating Brody Jenner, working with Lo and so on.
The only problem? There's no way she's not keenly aware of what's going on, as the people she befriended are celebrities, and she was indoctrinated into the fold instantly.
To Read More Click Here.