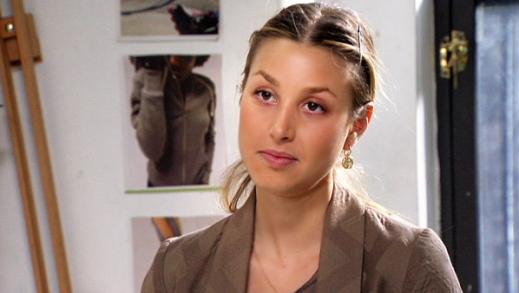 Fashion Week. It comes just once in a blue moon, or once every couple of weeks if you're on The City. Last night's episode provided some good drama during it, at least.
For Whitney Port, career opportunities just seem to fall in her lap. After suffering some setbacks in recent weeks, she scored a huge meeting with Maybelline cosmetics.
As our celebrity gossip site points out in its recap of The City, there are few hurdles an aspiring fashionista can't overcome with the weight of a TV network behind her.
Sure, she's good, and sure, she's as appealing personally as she is on the eyes. But are we expected to believe things come this easy in the world of fashion? We don't.
Shockingly (and by shockingly, we mean not at all shockingly), Whit scores an invitation to Miami's Fashion Week next! Naturally, sidekick Roxy Olin will accompany her.
The world of high fashion is just so glamorous and attainable!
To Read More Click Here.