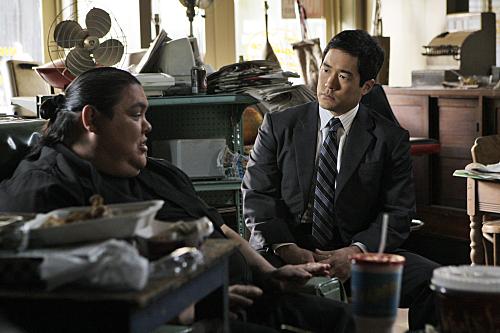 Blood In, Blood Out showed us that Cho was not always the bright and shiny CBI investigator that he is today - he once ran with a gang. Cho was so bada$$ he even shot the leader of the gang - KS. What! What! Check Cho out!
How funny was it when Cho was a banger, his name was Ice Man. I loveeeed it. In fact, if I ever do decide to join a gang, I hope I can get a cool 80's name - maybe I could be called Misfit?!
It was really nice to see my two favorite characters on The Mentalist working together to solve this case. As much as Jane probably annoyed Cho more than he helped him, Jane was able to get Frank to confess to the murder at the end.
To Read More Click Here