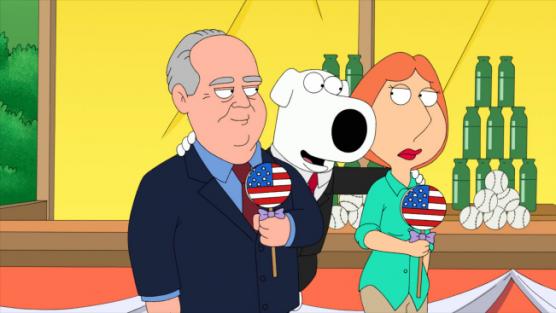 We have to give Family Guy credit. No, not because the left-wing show featured conservative political commentator Rush Limbaugh (more on that later). But because they stuck with the outcome of last week's season premiere.
We definitely thought last week was a special and the show's murder of several characters would never be referenced again. However, we were hilariously surprised to see the episode open with Tom Tucker asking where Diane was, only to hear Ollie scream, "She dead." Amazing.
So our question is, does that mean we'll never see James Woods' hilarious characterization of himself or the lovely Mrs. Mort again? Okay, so we could care less about the latter, but we'll at least miss the Tucker-Sawyer bickering each week.
To Read More Click Here.