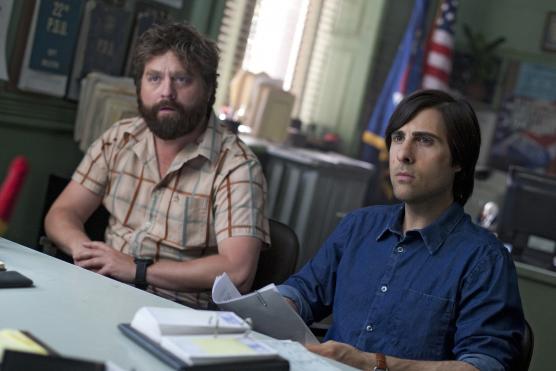 Last night was the premiere of the second season of Bored to Death - and the title really hit home for me, because I found myself to be a bit bored...to death. Like last season, I really wondered where the writers were taking our main guys.
Okay, don't get me wrong, I do have high hopes for this show. Especially, with such a dynamic group of actors (Zach will always have my heart).
I found myself wanting to know more about what was going on and yet felt a bit robbed because the time spent watching these guys didn't really add up to much.
"Escape From the Dungeon!" showed us just a smidgen of where the last couple months have taken our trio. Ames is not only still working as a unlicensed PI, but has also taken an day job as a teacher. Meanwhile, George is having difficulties keeping his magazine afloat. Like George, Ray is also having a bit of hardship because his girlfriend decides to break up with him.
To Read More Click Here.