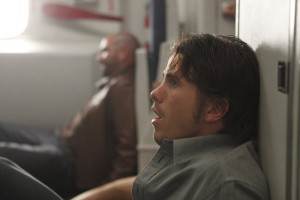 The Event is back for episode two, and it's certainly pulling no punches when it comes to answers. Straight away we learn the fate of the hijacked aircraft, which crash landed in an Arizona desert, and we learn that Sophia's people are aliens, who crash landed in Alaska in 1944. Wow.
This show is going to divide audiences. There's no question about it. While a large section are already along for the ride, a certain section will be rolling their eyes and grabbing the remote at the mere mention of the word. Or as they're referred to in The Event, not terrestrial. I still believe it would've been better for NBC to air both the pilot and episode two on the same night. For one, it would've assured some of the more jaded viewers that we'd be getting lots of answers right off the bat. For two, the revelations of episode two are fundamentally a huge part of the show's DNA - it changes things from sci-fi to alien sci-fi - which is a whole other ballgame.
To Read More Click Here.