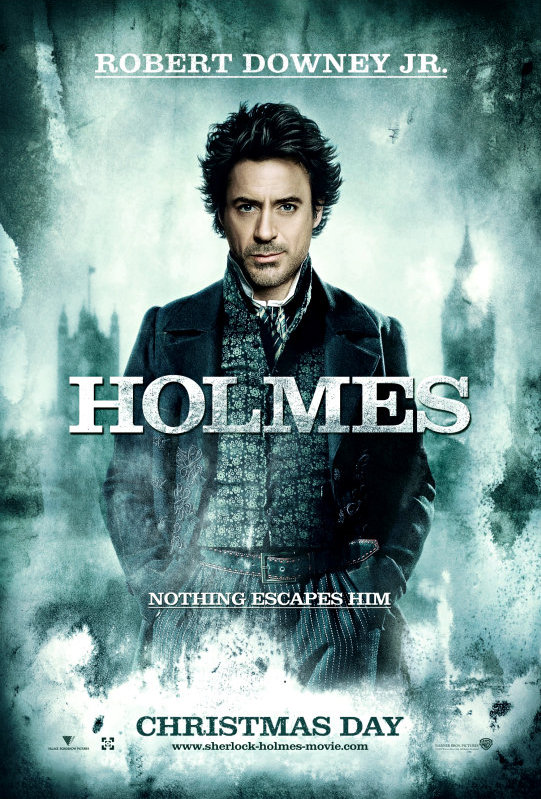 When The Mirror generated speculation that Brad Pitt has come aboard "Sherlock Holmes" as Moriarty, Warner Bros. was quick to slam it down, but apparently there is some part of the flying rumor that is true. Talking to MTV's Josh Horowitz, director Guy Ritchie confirmed that Moriarty will be involved in his forthcoming action drama.
"Some kind of an appearance is probably the best way to describe it," Ritchie explained about the arch foe of the legendary detective's part. When pressed further if an actor is credited for the villainous role, he said, "I believe not." He then elaborated, "I don't know how to answer that other than to say there is some kind of appearance. All will be revealed. I'm afraid I have to be slightly ambiguous about this but you'll understand what I'm talking about when you see the movie."
British publication The Mirror had recently claimed that Brad Pitt has been asked to fill the shoes of Moriarty by Ritchie, who has worked together with the actor in 2000 gangster film "Snatch". The 45-year-old was reportedly heading to London for 10 frantic days of filming, which was said due to start sometime this week in London and on location at Cliveden House.
Soon thereafter however, Warners came up with a statement denying the authenticity of the report. "The report in today's London Mirror is completely inaccurate. Brad Pitt is not joining the cast of Sherlock Holmes and we're extremely pleased with the production of the film," a studio-sanctioned statement, released Monday, August 17, partly read.
"Sherlock Holmes" itself will be based on Lionel Wigram's upcoming comic book and will present a new portrayal of Arthur Conan Doyle's most famous characters. It will see Sherlock Holmes and his partner Dr. Watson on their latest challenge. Having lethal fighting skills in addition to his legendary intellect, Holmes attempts to bring down a new nemesis and unravel a deadly plot that could destroy the country.
This action thriller film will see Robert Downey Jr. as the titular character, Jude Law as Dr. John Watson, and Rachel McAdams as Irene Adler, Holmes' love interest, in addition to Mark Strong who is set to play Lord Blackwood. Originally expected to make its debut in U.S. theaters on November 20, it is now due for December 25 release.