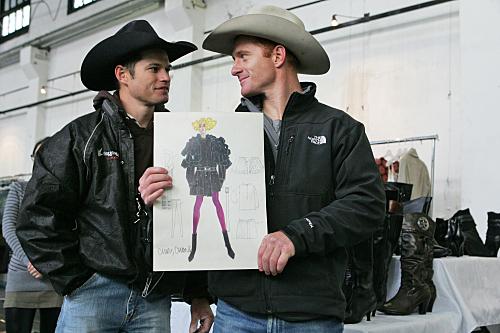 As I watched this week's episode of The Amazing Race, 'I Feel Like I'm In, Like, Sicily,' the same thought kept popping into my head:
I don't want any of these teams to lose.
Ok, perhaps that's a bit of an exaggeration; I'd be fine with Caite and Brent going home. They're a tad annoying, not too bright and do not really bring a lot to the table, at least not compared to the other three teams. However, on the scale of 1) how awful most couples are on the race and 2) how annoying most of the teams that seem to make the finals are, Brent and Caite are angels.
How entertaining is Brent and Caite's competition? My man-crush on Jet and Cord is well documented, but who's going to argue with the assertion that they are two of the nicest people in the world? We can say this now with conviction because they've literally traveled the world and we've been able to watch them. They've certainly pass the 'ugly American' test in every country that a number of former teams have failed, badly.
To Read More Click Here.