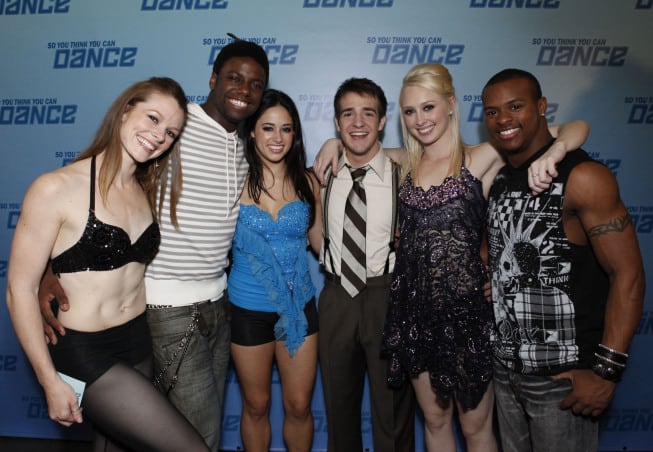 I know I'm not the only one with a major case of the Thursday's here. After last Thursday's shocking elimination of Janette, I'm feeling a little trepidatious about who America did and didn't pick up the phones for. Plus, there's that nagging issue of whether we're supposed to be voting for our favorite dancer or the best dancer, because let's face it, they're not necessarily one in the same.
Tonight we'll find out who of the Final Six dancers will be taking the stage on next week's big So You Think You Can Dance finale. Watch along with me here and over on the BuddyTV SYTYCD twitter as we learn who are finalists are and who was just a step off the beat.
Wow, its 3 minutes to show time and I am nervous! Just like Melissa of Evan last night, I'm not so sure I trust America to do the heavy lifting as a partner. Even if the only thing they need to lift is the phone.
Apparently the opening routine was a Tyce Diorio piece to "Bring in the Clowns," I say apparently because apparently my cable was hating me at that moment. Or, in all honesty, because I absolutely hate clowns and they make me get scary shivers down my spine, perhaps Mr. Cable was actually looking out for me. Whatever the case, the TV is back on, hopefully with no more clowns in sight. What did you think of Tyce's opening routine? And hopefully none of you are deathly afraid of clowns like me.
Alright we're back and Cat is apparently an interpretation of an 80's tinsel Christmas tree cum power bitch, shoulder pads and all.
To Read More Click Here.