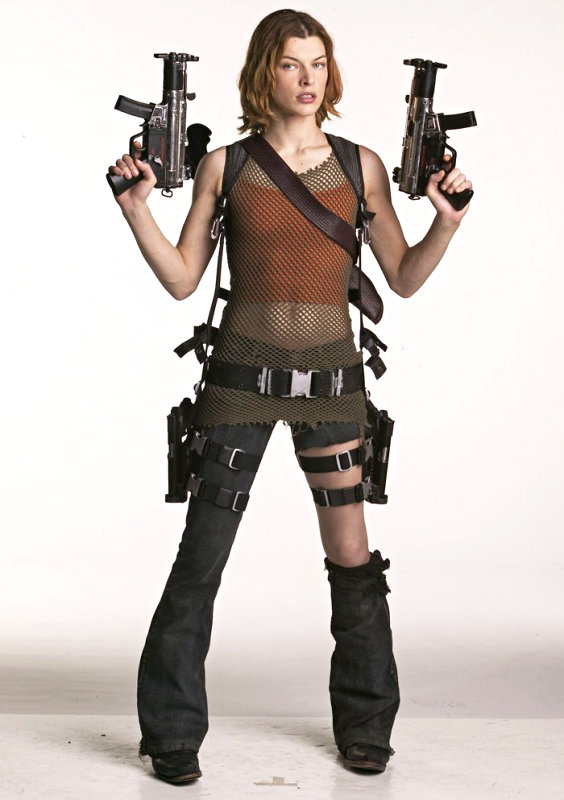 A year after director/scribe Paul W. S. Anderson said he is working on fourth "Resident Evil" movie, reports on possible release date are coming in for the fourth installment of the video game adaptation series. Shock Till You Drop (STYD) recently broke out that the studio eyes to release the movie in U.S. theaters by September 17, 2010.
STYD claimed the news came from a Sony insider suggesting that an internal memo of the matter has circulated through the studio's offices. In addition to the potential release date, the site reported that the fourth movie is likely to be called "Resident Evil: Afterlife". Screen Gems, Sony's subsidiary company which has produced the previous "Resident Evil" movies, is yet to give any official comment on the story.
Back in late 2008, "Resident Evil" director Anderson has told IGN that he is writing another installment of "Resident Evil" franchise. "I'm writing a script right now. The script side is happening. It's going to be difficult what's happening when until the whole SAG [strike] thing is resolved," he said at the time. "But that's something I'm working on right now. Everyone at [game developer] Capcom has had their input into the idea and they're all very excited."
Though noting that he is working on the project, he remained coy on whether the fourth film would center on Milla Jovovich's Alice or Ali Larter's Claire Redfield. So far, Jovovich has yet to confirm her involvement as Alice in the project. Spoiler Alert! Words are, the story will shift to Tokyo, Japan as hinted in the end of "Resident Evil: Extinction".