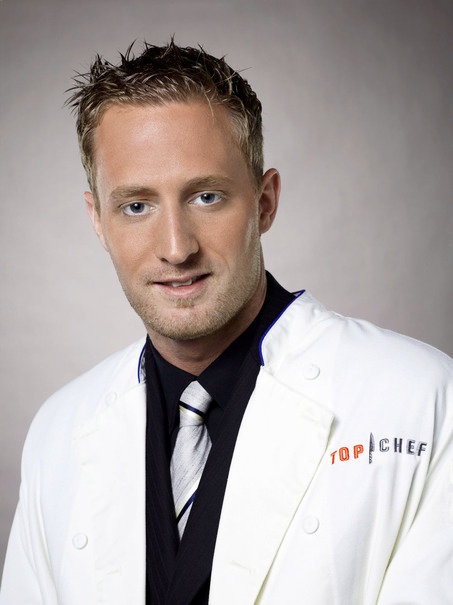 On December 9, three contestants Michael Voltaggio, Bryan Voltaggio and Kevin Gillespie, battled it out to be crowned the next "Top Chef". The first meal they were required to cook was dictated, the second was asked to be made from whatever was found in the kitchen, and the third had to be the dessert course.
During the show, the three got surprise visit from their mothers and were requested to make the fourth course which was inspired by their favorite childhood dish made by their mothers. Michael cooked "dehydated cream of broccoli", Bryan made tuna-noodle casserole, and Kevin fried up some "chicken & fixings."
Then, it came to announce the winner. "Kevin...[pause]...you are not Top Chef," host Padma Lakshmi said, leaving brothers Michael and Bryan going head-to-head for the first position. When judges asked the two brothers why they should win the Top Chef title, Michael said, "I just don't want Bryan to be Top Chef." Though so, Michael immediately turned to his big brother and gave him a hug after he was finally announced as the winner. "Good job, man," Bryan said in return.
Winning the runner-up position, Bryan stated, "I'm disappointed a little bit in myself. Coming in second place is tough but I'm proud to see my little brother win against me - rather him than anybody else." He also tweeted, "Mom...hope we made you proud."
As for Michael, he had this to say, "I'm more proud of the fact that Bryan and I made it all the way to the end than I am about winning the entire competition. I wish both of us could win."