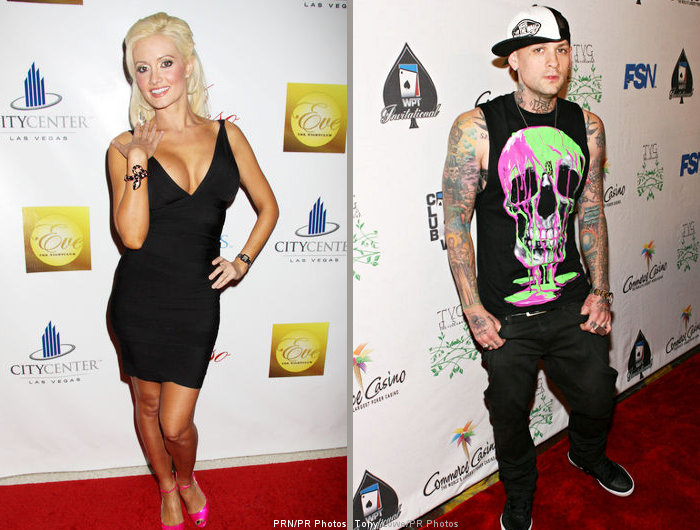 Holly Madison and Benji Madden are new Hollywood dating partners. Life and Style is the first to bring the news to attention, claiming the pair has been spotted acting romantic during an outing at a Starbucks near Benji's DCMA office last Wednesday, December 3.
The rumored lovers were waiting for their drinks when an onlooker witnessed that "it was obvious something was going on between them." The onlooker recalls, "Benji stood next to Holly with his arm around her. He was rubbing her lower back and the top of her butt, and she was hanging on his shoulder. They were laughing and flirting the entire time. They couldn't take their hands off each other!"
Later that day, Holly was seen attending the opening of the Crystals Retail and Entertainment District at Las Vegas' CityCenter. During the occasion, she told Life and Style, "You can say I'm hanging out with someone I have a crush on. [Benji] is just someone I have a crush on...for now!"
Holly Madison was the former lover of Playboy boss Hugh Hefner. Soon after her separation from Hugh in October last year, she dated magician Criss Angel. Their relationship ended earlier this year though.
Benji Madden is the guitarist and backup vocalist for band Good Charlotte. He previously dated celebrity socialite Paris Hilton for several months in 2008.