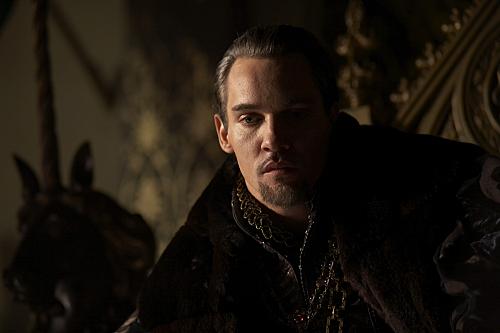 Last week's episode was so macabre and enjoyable that I had a hard time even wanting to watch this week.
I felt for sure that I would be let down after all the excitement of torture and executions. Turns out I was right to be concerned; this episode was a bit of a snooze and also shorter than others (just 42 minutes). Maybe the writers needed a little break after all the kooky stuff that went on seven days before.
We were introduced to Catherine Parr, the future wife of our King, and she sticks out as being both older than a teenager and for being one of the few wives so far who really would prefer not to be with the King (besides Anne of Cleves, the other girls threw themselves at him). Catherine looks nowhere near as fun as our beloved Catherine Howard.
This newer Catherine has already been married and widowed once and really just wants to run off with Thomas Seymour as soon as her current husband kicks the bucket.
She spends her time wandering about their manor home wringing her hands and looking miserable.
To Read More Click Here.