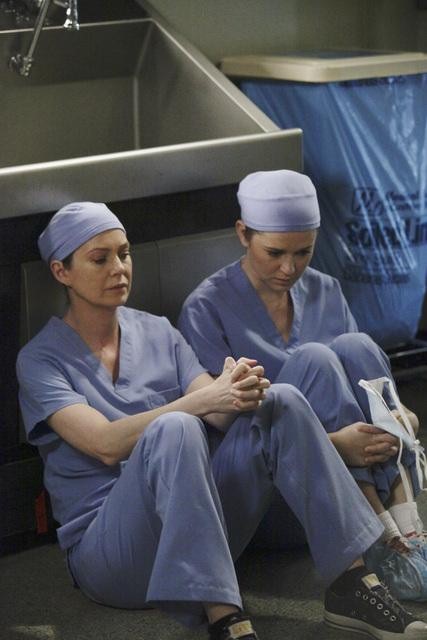 OMG.
Kind of a major spoiler to drop in a widely-distributed clip, ABC, but we'll take it. In a sneak peek from next week's Grey's Anatomy season finale, we learn that someone is pregnant.
We're not going to say who it is in this space, just in case you want to go into this two-hour finale event (see intense promos) without any expectations or clues as to what happens.
If you want, it won't be longer than 9:02 Thursday. As far as we know, this is the intro to the first half of the finale, "Sanctuary." The second half is called "Death and All His Friends."
To see who's carrying a Grey's Anatomy baby, watch ....
To Read More Click Here.